Bringing Science to the Surface™
Using Data and Testing to Engineer Safer Sports Fields
We exist to drive player safety and player performance with our artificial grass systems. We are applying our data-driven approach to system engineering to create surfaces that are tested to mimic natural grass, reduce injuries, and enhance player performance.
Everything we do starts and ends with player research. We drive that through all of our manufacturing, construction, maintenance, and circle it back into new rounds of product testing.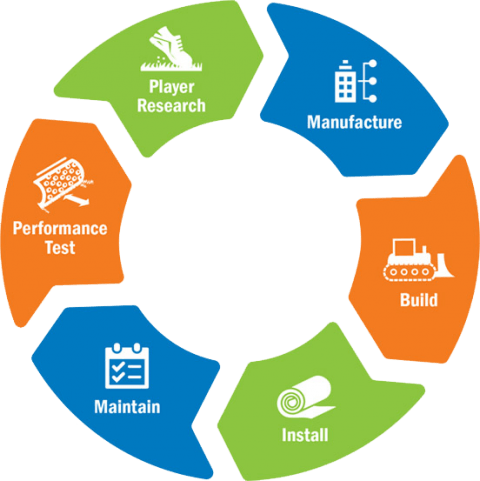 Starting with Injury Data
It is vital to understand the player interactions and injuries occurring on both natural and synthetic surfaces.
By conducting global research, data collection, and analysis on injury rates, player needs, and the biomechanical interaction with the surface, Act Global can better understand where the problem areas are and how to fix them head on.
Sports Related Emergency Room Visits
In a recent study conducted by Johnson & Johnson and Boston University, records showed that over 1.3 million children under the age 19 visited an emergency room for sports injuries.
1 in 3 were injured seriously enough to miss practices or games, and some suffer life-long consequences.
75% of players surveyed that they rely upon coaches to keep them safe. At Act Global, we believe it is all of our job to reduce injury rates and keep players safe.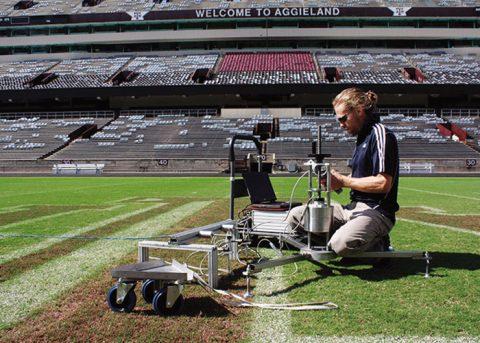 Natural Grass Benchmark Testing
Rocky Mountain Turf in partnership with Act Global is the first company to obtain scientific data comparing natural grass for American Football, football (soccer), and baseball fields with FIFA and Synthetic Turf Council (STC) guidelines. Testing has taken place at the New York Yankees and Houston Astros spring training facilities, top European natural grass football stadiums, NFL facility natural grass fields, and Kyle Field at Texas A&M.
Results confirm the synthetic turf manufactured by Act Global is comparable in performance, quality, and safety to natural grass at top stadiums in pristine condition. 
Agility and Fatigue Needs
Over 41% of injuries occur after fatigue sets in. High deformation, which is how much the surface will deform below the players foot, leads to higher levels of fatigue–inevitably leading to more injuries.
In some similar sports to football (soccer) players can run over six miles a game. It is vital to design a system that has excellent traction without too much vertical deformation. This gives players a supportive surface that does not sap them of energy.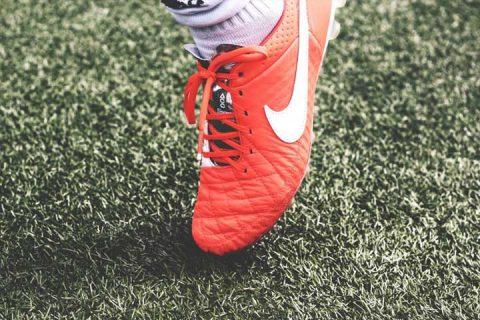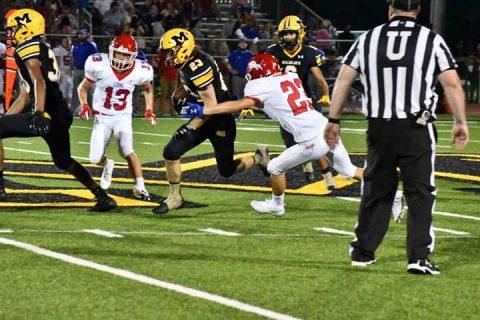 Concussion, Foot Release, and Foot Stability Needs
Surface shock absorption is critical to a safe field. If the field is too hard then players are at a higher risk for concussions and broken bones. Rocky Mountain Turf uses Head Injury Criteria (HIC) and Gmax testing to verify the completed installations exceed minimum requirements set by organizations like World Rugby.
An athlete can generate lower extremity forces that exceed twice their body weight. According to research conducted by the NFL, traction drives performance, but foot release drives safety. High deformation and poor foot release results in high incidence of injuries.
Balancing System Components
Through extensive product research and testing, Act Global has the experience and capability to design systems that find the perfect balance to maximize safety and performance. Every installation is unique, and we know exactly what ratios and specifications to use to engineer a system that keeps players safe and performing at their best. 

We must maximize shock absorption while limiting vertical deformation. This proper balance can improve foot stability, prevent ligament stress, and reduce player fatigue and injury.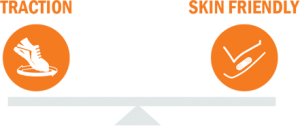 Our top-quality fibers offer both softness and durability, while optimal yarn distribution and infill levels improve surface-to-foot interaction.

A surface must allow players to start and stop quickly and safely in a fast paced game.
Results prove our systems perform better and last longer.
Tensile Strength Retained After 3,000 Hours