Woven Hybrid Sports Fields
Xtreme Grass hybrid reinforces natural grass's playability properties combined with the durability of synthetic turf. The synthetic turf fibers help stabilize and protect the natural grass to reduce playing damage and divots. This allows for up to four times more hours of training and play.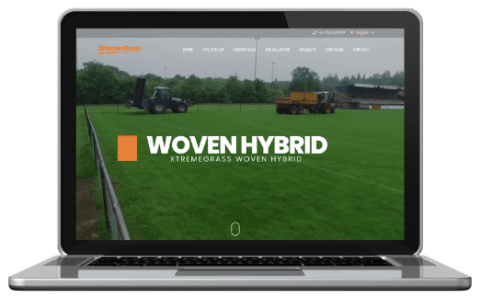 Visit the Official Xtreme Grass Website
To learn more about our hybrid system, visit our dedicated Xtreme Grass website that has helpful product information, installation processes, and references.