Artificial Grass for Indoor Athletics
Whether it is for an indoor football (soccer) field, batting cage, or athletic training area, Rocky Mountain Turf can deliver the right surface to fit your needs. Every indoor project is unique and Rocky Mountain Turf will always go the extra mile to design a custom system that is engineered for safety, performance, and comfort.
Football and Futsal
Rocky Mountain Turf's flat, smooth football (soccer) or futsal turf is designed to enhance the need for ball control and accuracy by limiting ball bounce. Our high-performance fibers are proven to last under the harshest playing conditions through extensive testing so that players of the year-round sport have a consistent and safe field for years.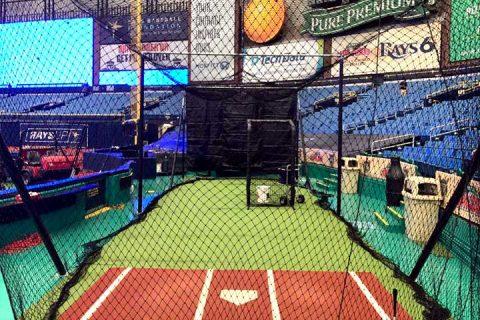 Batting Cages
With our MLB customers including the New York Yankees and Tampa Bay Rays, you can be sure you are getting a quality baseball training surface. Large or small, an Xtreme Turf baseball surface will give your team an edge when training year-round.
Athletic Gyms
With artificial grass becoming more popular inside gyms every year, Rocky Mountain Turf has designed systems perfect for weight training and aerobic exercises. Pushing weighted sleds or getting in quick agilities are a few of the many benefits of having synthetic turf installed at your gym.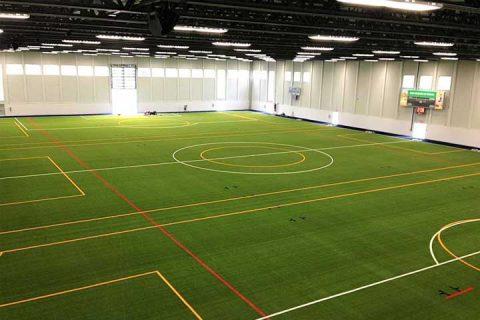 Sand Dressed/Non-Infill
Say goodbye to the days of rubber granules tracking everywhere and getting stuck in your shoes. By using only sand as a ballast or none at all, our dense systems maintain all of the safety and performance characteristics without the mess!
Tampa Bay Rays - Tropicana Field Batting Cage
St. Petersburg, FL, USA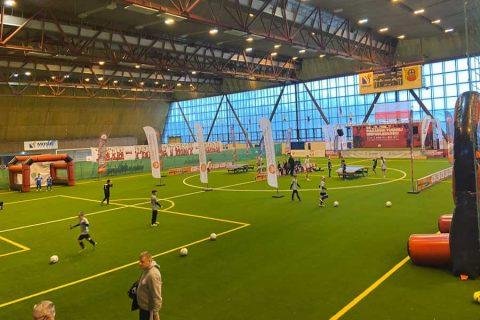 Municipal Sport Center
Zabrze-Silesia, Poland
Paramount Fine Foods Centre
Mississauga, Ontario, Canada